I recently visited an Open Device Lab to test my Windows 8 app. The goal of an ODL is to improve the web & app experience both for developers and consumers. ODL is an initiative from Open Device Labs in which community pools of internet connected devices are shared for testing purposes. So you can go to an open device lab and test your website or app for free. Isn't that amazing?
Users of my app where complaining that the touch functionality did not work fluently. Although, I tested the app thoroughly in the emulator I had never tested it on a touch device. I do not own one.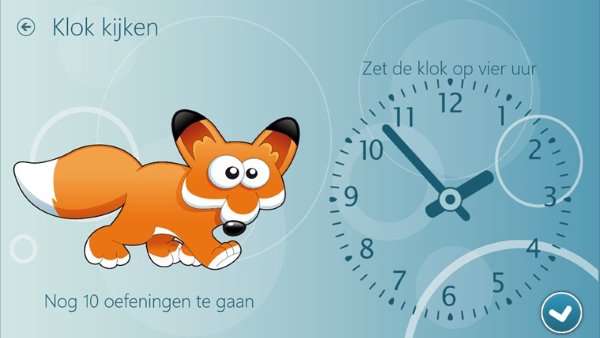 Thanks to the open device lab in Rotterdam, I was able to test the application and found out that the handles of my clock were too small. My app helps children to learn to tell the time by letting them move the handles of a clock. By enlarging the handles of the clock I could improve the touch experience of the app.
If you also want to test you app or website on a device that you do not own. Go to the open device lab website and check the map if there is also an open device lab near you and pay them a visit.